Memories of TWA: Trans World Airlines
Last updated: JUNE 20, 2004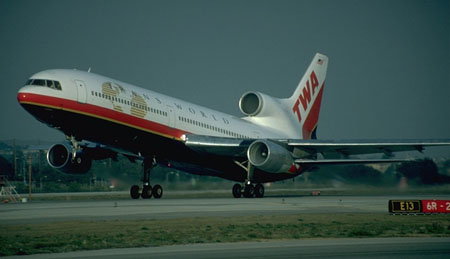 Welcome to Memories of TWA: Trans World Airlines. This page was built in memory of the proud airline that helped shaped the aircraft and the airlines today. Feel free to sign the guestbook and share comments, and don't forget to bookmark!
NOTE: This website is best viewed with EXPLORER v5.0 or above. If you are using an older version, the menu on the left side of this page under "click to expand" may not appear or work properly. If you are experiencing difficulties, please use the OLDER homepage.
IMPORTANT: This is a non-profit website and it is not associated with American Airlines nor any other commercial organizations. By no means may any of the material posted be used for commercial purposes. Thank you for your understanding.
Special thanks to the airlines, photographers and all others for their indispensable contributions and support. Please send emails to Ryosuke Yano.